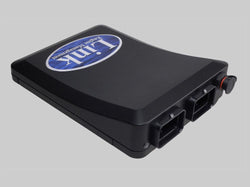 scarles
Link ECU G4X Toyota Altezza
SKU: SCR LNKTALTX
The Link G4X AltezzaLink TALTX PlugIn fits the Toyota Altezza 3SGE (1998 - 2001). The ECU PCB fits discretely inside the original factory enclosure.
Installation of Link's Toyota Altezza TALT+ ECU is a breeze - no alteration of the factory wiring loom is required. A built-in connector (or pins in some models) provides additional inputs and outputs such as oil pressure inputs or anti-lag / logging switches.
Factory features are supported - see Features for any exceptions.
Can be used on other vehicles with the 3SGTE "Beams Engine".
G4X PlugIn Key Features (where applicable)
-Up to 6D fuel and ignition mapping
-Precision closed loop cam control (four cam, independent control)
-Sequential fuel delivery
-Digital triggering, all OEM patterns
-OEM idle hardware supported
-5D boost control with three switchable tables
-Motorsport features - antilag, launch, flat shift
-Continuous barometric correction (on board)
-CAN port
-QuickTune - automated fuel tuning
-Individual cylinder correction
-USB tuning cable included
-Stats recording into on-board memory
-Gear compensations for spark, boost and fuel
-Real time selectable dual fuel, ignition and boost maps
-Sync and crank sensors can be a combination of Hall effect, variable reluctance or optical
-Boost control referenced to gear, speed or throttle position
-512 megabytes data logging
-Staged injection
-Knock with "windowing"
Scarles'Ñ¢ has all your fuel system needs from our Walbro 500HP fuel pumps to our Sard fuel pressure regulators, we have you covered!