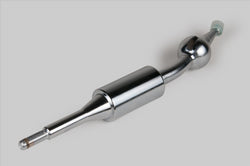 scarles
Nissan Skyline & Silvia Short Shifter Kit
SKU:
Nissan Rear wheel drive manual gearbox short shift
Instead of purchasing a specialised gearbox that has shorter gear transitions, just purchase this short shifter unit. Which does exactly as it says, makes your changing gear short when you go from say 1st gear into 2nd gear and so on. Feel great when driving with one.
• Fitment for: S13 S14 S15 Silvia, Skyline, Laurel, Cefiro , A31, C33 etc all rb20det, and sr20det and ca18det rb25det. Does not fit rb26dett
• Made of high quality steel
• 5 Speed Gearbox'so only
• Easy to install, we recommend you purchase our Gktech Bushes to suit your application for a better fitment!
• 12 Month Warranty
Includes:
• Short shifter
• Fitting pieces to bolt into the gearbox
Check out our Scarles'Ñ¢ steering wheel range, we have different models in leather and suede.