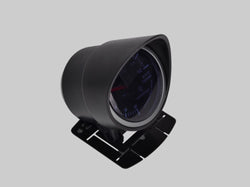 scarles
Prosport 2" Stepper Motor Mounting Cup
SKU: SCR PRS0002
Prosport 2" Gauge Mount cup - Suited to fit our STEPPER MOTOR Gauges and other Shorted depth gauge unde

Good looking way to mount your 2" gauge up on your dash or pillar to the right of your steering wheel. Easy to fit with no hassles. Will look good on all vehicles. Alternative way to mounting your gauge if you don't like them placed in your air vents! and want an easy fit option.

'Äö'úÖ Suits any 52mm or 2" Prosport, Autometer, Autogauge or any other type of gauge.
'Äö'úÖ Slim line mounting cup
'Äö'úÖ Made of high quality plastic
'Äö'úÖ Universal Fitment
'Äö'úÖ 12 Month Warranty

Includes:
'Äö'úÖ x1 Gauge Holder and fitting kit (Gauge and Visor NOT included)

Scarles has a huge range of various gauges for your vehicle, whether you need to measure your boost levels, water temp or oil temperature we have you covered.