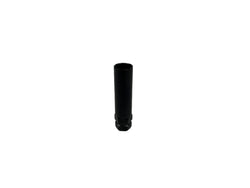 scarles
7 Spline Wheel Nut Key
SKU: SCR WHL0126
7 Spline Wheel Nut key
The Scarles durable steel spline nuts key fits our range of slimline wheel nuts we stock but will also work with many others on the market. These are required to put on and take of your spline nuts protecting your vehicle's precious mag wheels. The key slots into any 19mm socket to tighten and undo the wheel nuts, so they also act like Lock nuts.
'úÖ Made from high-quality steel
'úÖ 21mm socket
'úÖ Key dimensions: 75mm tall, 22mm diameter, 21mm socket head
'úÖ Also known as Gorilla Nut Keys
Included:
'úÖ x1 7 Spline nut key
Scarles offers a range of spline nuts for all vehicles sold in kits of 16 / 20 / 24 wheel nuts plus the key.