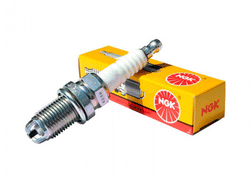 scarles
NGK Spark Plug BKR6EP11 - Toyota Soarer, Aristo, Chaser 2JZ Engines
SKU: SCR NGK0002
NGK Spark Plug BKR6EP11 - Toyota Soarer, Aristo, Chaser 2JZ Engines
NGK is the leading brand in Spark Plugs and we are here to have you sorted. Whether it's for every day run around or a performance vehicle we can provide you with the correct Spark Plug for your vehicle. Because there are literally hundreds of listings and part numbers of the Spark Plugs please just inquiry first before you purchase. Provide us with your vehicle, Make, Model, Year and Engine. We will then look up the appropriate spark plug and provide you with all the options to best suit your needs.
This listing is a specific listing for the vehicle models listed below. However, this part number will suit a number of other vehicles that are not listed below.
• Suited for the below vehicles,
- Toyota Altezza AS300/Lexus IS300
- Toyota Aristo/Lexus GS300 (JZS161 and JZS161)
- Toyota Crown/Toyota Crown Majesta
- Toyota Mark II/Toyota Chaser/Toyota Cresta
- Toyota Origin
- Toyota Progres
- Toyota Soarer / Lexus SC300
- Toyota Supra, RZ Turbo, JZA80
• Measurements:
- Thread diameter: 14mm
- Thread reach: 19mm
- Seat type: flat
- Construction: Double platinum
- Hex size: 16mm
• Direct replacement spark plug for your vehicle
• 12 Month Warranty
Included:
• x1 Spark Plug
When you need to upgrade your turbo Scarles'Ñ¢ offers a perfect solution named the SCR320. Our most popular model turbo works perfectly on petrol vehicles 2L , 2.5L & 3L and also will work on Diesel vehicles like the 4.2L engines.