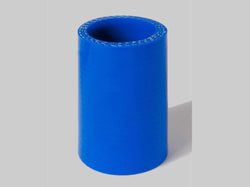 scarles
Silicone Hose STRAIGHT 34mm *SCARLES*
SKU:
Silicone Hose for Blow off Valves Pipes

If you have a new blow off valve or your current blow off valve rubber piping is split you will need a replacement piece and this little piece does the job. Flexi-Grip'Ñ¢ silicone hose is made from the finest silicon, so much so you can literally feel the quality of it. It is a direct replacement piece to squeeze of the intercooler piping on you vehicle and fits the blow off valve on the other side.

• Made from quality silicone
• 34mm inside diameter
• 3 inches in length
• 5 Layer silicone
•

Included:
• x1 piece of silicon hose

We have a range of high quality stainless steel Tbolt clamps available ranging from 1.5" up to 4" to help keep your Flexi-Grip'Ñ¢ hoses in place.