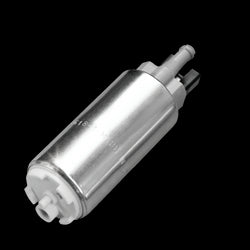 Scarles
WALBRO GSS351 Universal In-tank Fuel Pumps 350LPH HIGH PRESSURE
SKU: SCR WAL0011
Walbro fuel pumps are true OE-quality, you will need a Walbro high pressure fuel pump to properly support your vehicles engine if you do a lot of performance modification. Use these fuel pumps to provide fuel pressure needed to supply the engine under heavy loads of power! At Scarles we recommend any new turbo vehicle you get, the first few mods you want to do is a new fuel pump and a Sard regulator to ensure your vehicles fuel system is well taken care of. And when it comes to fuel pumps you cant go passed our ones which are direct from the factory in USA not a cheap Chinese knockoff or fake Walbro.
• 350 LPG
• 90 GPH RATED AT 40PSI 13.5V
• 11mm Inlet – 180° from the outlet
• Features an upgraded outlet design with improved one-piece construction
• Fuel: Gas
• OE quality
• 39mm diameter
• Easily mountable to new or existing in-tank hangers
• Includes Fitting kit
Other features & benefits:
• Positive displacement for robust performance
• Manufactured in TI Automotive's Caro, Michigan plant - Made In USA.